Obituaries
Below is a listing of loved ones recently brought into our care. To view earlier notices, scroll to the bottom of this page or use the Search Obituaries feature below to find a friend or loved one. If you wish to extend condolences or share a memory, please feel free to submit an online condolence form found under the Memory Wall tab. Your remembrances and words of support and encouragement will also appear under the Memory Wall tab.
Check your settings when you are happy with your print preview press the print icon below.
Show Obituaries Show Guestbook Show Photos QR Code
Print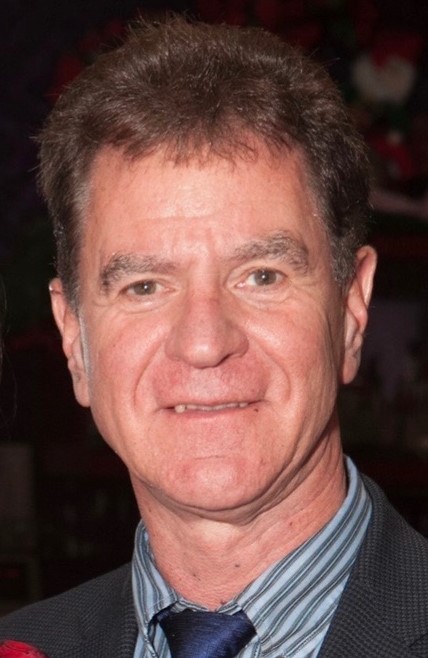 August 25, 1949 - January 12, 2022
Obituary Viewed 7906 times

Add A Condolences
Posted by:
The Mullings Family
Posted on:
January 17, 2022
We send our sincere condolences to you and your family on your loss. We pray that God will comfort, bless, and keep you all. Your loss deeply saddens us; As neighbors, I will cherish the brief conversation Dave and I had the other day while snow blowing. My family will pray your faith gives you strength. Psalms 46:1 - God is our refuge and strength, a very present help in trouble.
Posted by:
Anonymous
Posted on:
January 16, 2022
You will be missed Dave. So many memories, gymnastics at Tremper and UW LaCrosse, teaching together when you subbed at Lance. Always a memorable time. I'll miss running into you . Rest In Peace my friend.
Posted by:
Alicia Chovan
Posted on:
January 16, 2022
Sending love and heartfelt condolences to Mr. Schani's family. I haven't seen him in many years but was fortunate to have his as my teacher and gymnastics coach. He thought me one of the most valuable lessons during this time regarding mindset and I have used it (and always think of an appreciate him for it). At a time when I was scared of trying something new and pushing myself on an event, I said and exasperated "I can't". He took me aside and calmly said, instead of thinking/saying "I can't, (if you really want to do something) I want you to go forward from this moment on thinking/saying "How can I?" I will be forever grateful for his advice, it has been monumental in my life. Love and prayers, Alicia Chovan
Posted by:
Rosemary Haubrich
Posted on:
January 16, 2022
This really is sad. Janet and family my heart goes out to you. I just saw him shopping this summer at Marshall's with Janet. He was such a cool teacher for me in health. I won't be able to come because it's too hard I just lost my husband in September. But know that I really thought a lot about him cause he let you know he really cared about his students. Much love Rosie
Posted by:
Carlice Halmo-Galli
Posted on:
January 16, 2022
Mrs Schani and Family- Our thoughts and prayers are with you at this time of need. He will be truly missed by all. With all our love, Carlice, Paul, Marissa, and Christian Galli
Posted by:
George Chart
Posted on:
January 15, 2022
I knew David through his father that married my aunt Louise. He was always a kind and gentle person. I am leaving this because I will not be able to attend his service. Wishing his wife and family my heartfelt condolences.
Posted by:
Luann Sinnen
Posted on:
January 14, 2022
Dave was my health teacher when he was a new teacher - we reconnected when I became a teacher. I am so very sorry for your loss and am sending healing energy for your hearts in the days to come. With my deepest sympathies, Luann
Posted by:
Sue Margetson
Posted on:
January 14, 2022
I am so very sorry for your loss. I first met Dave when I attended First Assembly church. Always a smile and kind word. Janet, you and your family are in my thoughts and prayers.
Posted by:
Nick Perrine
Posted on:
January 14, 2022
So sorry to hear the news of the passing of David. He was such a dedicated educator to his profession and so willing to help other educators be successful. I loved talking with him about education. My condolences to his family !
Posted by:
Candy Stein
Posted on:
January 14, 2022
I worked with Dave for many years. He always had a smile in his face and a zest for life. So sorry for your loss.
Posted by:
Judy Bilotti
Posted on:
January 14, 2022
Sending deepest condolences to the whole Shani family. I knew Dave and Janet for many years because I had their children in school. Such a wonderful family and Dave was always so very friendly. I would run into them out and about and many times at Andrea's and we would always have a wonderful conversation. I am so very sorry to read this and wish the family many wonderful memories to carry them through this difficult time. I am out of State and will not be able to be physically at the service for Dave but will be keeping all of his family in my thoughts and prayers.
Posted by:
Chuck Limpert
Posted on:
January 14, 2022
My sympathy to entire family. A wonderful friend and good family man. I always enjoyed my conversations with Dave and hearing about his teaching and coaching experiences. A good man.
Posted by:
The Webers\\\' Family
Posted on:
January 14, 2022
Our deepest sympathy to the entire family. We have been neighbors to Dave and his family for 26 years. Could not ask for more easy going neighbors. Dave will be missed in so many places. We are happy to have known him and his family! Rest in peace our friend!
Posted by:
Pamela A DeVuyst
Posted on:
January 14, 2022
I am so sorry for your loss He was my Teacher and we connected at Church. We also saw each other at the Coffee Shop. I just found out today. If there's anything I can do please let me know. Pam
Posted by:
Dr. José & Ginny Martínez
Posted on:
January 14, 2022
We both worked with Dave at Lincoln JHS. He was a dedicated educator and cared for his students and colleagues. He had interesting and funny stories he would share about his journey as an educator and coach . He was well respected by his colleagues. Prayers of comfort and peace for his entire family.
Posted by:
Keith Wartzenluft
Posted on:
January 14, 2022
If you were a student at Lincoln Middle School/Tremper High School/Kenosha Unified within the last 34 years you knew Mr. Schani as a substitute or Physical Education teacher. As a student you hoped that when your teacher was gone that Mr. Schani would be your sub. I had both Mr. Schani as my gym teacher, substitute teacher, and through taking continuing education classes at Carthage College. You will forever be in my memories Mr. Schani, and missed by thousands of students.
Posted by:
Hope Faris van Ommeren
Posted on:
January 14, 2022
I am once again just ugly crying as I type this. I have loved this family for 40 years. Is an adult it was so hard to call Dave, "Dave" because he was always Mr. Schani to me. I only saw you guys for the summer and I always knew how hard he worked to support the family. How he always made us laugh, how sometimes his silly would drive Janet to roll her eyes at his antics and say "Oh Dave." He was always working so hard, on the house, in the yard, on cars, at all sorts of jobs for the summer. He truly loved Janet and was so very proud of his four children and his grandkids. I am blessed to have been to so many birthday parties in the summer and to have recently reconnected with you all. I can make it up to Kenosha next week due to work, but know I am there in Spirit. Dave was one of the good guys and I have no doubt that he will be watching from above, so keep making him proud. Look for the little signs that he is walking with you. I love you all with all my being!! Hope
Posted by:
Kathy Oster and Randy Oster
Posted on:
January 14, 2022
I first met Dave when he was my health teacher at Tremper many years ago. He was always smiling. We later reconnected through the Werwie/Oster families. It was very evident that family was important to him. I'll always remember his kindness and seeing him shopping at the grocery store when I cashiered there for a short time. God bless you Dave and all your family and friends who will miss you. Kathy
Posted by:
Kari Lippert-Strom
Posted on:
January 14, 2022
Mr. Schani was my teacher for Health and Gym class for several years. He was always a very kind person and will be remember fondly by all those who passed through those hallways, both at Lincoln and Tremper. Condolences and prayers to his family at this difficult time.